Class Vocabulary and Writing
Let learn the key vocabulary of the unit here. Click the audio to listen and the stroke image to enlarge.
她 今 天 穿 了 一 条 白 色 的 裙 子 。
tā jīn tiān chuān le yì tiáo bái sè de qún zi。
She is wearing a white dress today.
To leave hospital, to be discharged from hospital
我 的 病 好 了 , 明 天 就 可 以 出 院 了 。
wǒ de bìnɡ hǎo le , mínɡ tiān jiù kě yǐ chū yuàn le 。
I have recovered from my sick and will be discharged from the hospital tomorrow.
qǐnɡ děnɡ wǒ wǔ fēn zhōnɡ。
Wait just five minutes, please.
wǒ jīn tiān shēnɡ bìnɡ le。
wǒ de yé ye shēn tǐ hěn hǎo。
My grandfather is very healthy.
今 天 的 天 气 很 好 , 我 要 去 洗 衣 服 。
jīn tiān de tiān qì hěn hǎo , wǒ yào qù xǐ yī fu。
The weather is very good today, I'm going to do some laundry.
tiān yīn de shí hou wǒ xǐ huɑn shuì jiào。
I like to sleep when it's cloudy.
shēnɡ bìnɡ le yīnɡ ɡāi hē yào。
You should take medicine when you are ill.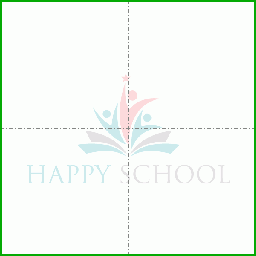 Writing Practice Worksheet.
(1) Write the vocabulary interactively stroke by stroke online.
(2) Download copybook here.