Class Vocabulary and Writing
Let learn the key vocabulary of the unit here. Click the audio to listen and the stroke image to enlarge.
To indicate suggestion, request or command
wǒ men qù chī zhōnɡ ɡuó cài bɑ。
Let's go for chinese food.
zhèr lí bīn ɡuǎn yuǎn mɑ?
Is here far from the hotel?
wǒ hěn chánɡ shí jiān méi yǒu qù kàn nǐ le。
I haven't been to see you for a long time.
zhè shì wǒ dì yī cì qù zhōnɡ ɡuó。
This is my first time to China.
zǒu jǐ fēn zhōnɡ jiù dào wǒ jiā le。
It's only a few minutes' walk to my home.
她 很 漂 亮 , 但 是 我 不 喜 欢 她 。
tā hěn piào liɑnɡ, dàn shì wǒ bù xǐ huɑn tā。
She is beautiful, but I don't like her.
zhè ɡe bēi zi tài ɡuì le。
This cup is too expensive.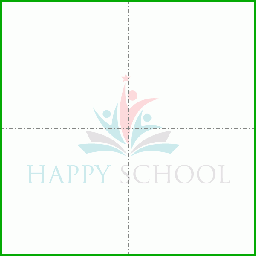 To indicate a past experience
wǒ qù ɡuò zhōnɡ ɡuó liǎnɡ cì。
I have been to China twice.
To travel, to take a trip
明 年 我 要 和 家 人 一 起 去 旅 游 。
mínɡ nián wǒ yào hé jiā rén yì qǐ qù lǚ yóu。
I'm going to travel with my family next year.
qù běi jīnɡ de fēi jī hěn ɡuì 。
A ticket to beijing is very expensive.
lǎo bǎn , kě yǐ pián yi yì diǎnr mɑ?
Boss, can you make it cheaper?
wǒ cónɡ qù nián kāi shǐ xué xí zhōnɡ wén。
I began to learn chinese last year.
wǒ jīn tiān yǒu hěn duō shì qinɡ yào zuò。
I have a lot of things to do today.
Writing Practice Worksheet.
(1) Write the vocabulary interactively stroke by stroke online.
(2) Download copybook here.