Class Vocabulary and Writing
Let learn the key vocabulary of the unit here. Click the audio to listen and the stroke image to enlarge.
used for thing with a handle
笔记本(电脑)[ bǐ jì běn (diàn nǎo) ] (n)
wǒ kě yǐ yòng nǐ de bǐ jì běn diàn nǎo ma ?
wǒ men měi ge rén dōu yǒu yì běn cí diǎn
Each of us has a dictionary.
nǐ zǒu de shí hòu bú yào wàng jì guān dēng
Don't forget to turn off the light when you leave
电子邮件 [ diàn zǐ yóu jiàn ]
nǐ shōu dào wǒ zuó tiān fā gěi nǐ de diàn zǐ yóu jiàn le ma ?
Did you get the E-mail I sent you yesterday?
to ease one's mind; to rest assured
fàng xīn ba ,wǒ huì zhào gù hǎo zì jǐ de
Don't worry, I will take good care of myself.
kě yǐ bǎ mén guān shàng ma ?
nǐ shén me shí hòu huán wǒ qián ?
When will you pay me back?
nǐ hái jì de qù nián de jīn tiān zài zuò shén me ma ?
Do you remember what you were doing on this day last year?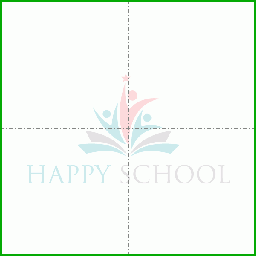 kě yǐ jiè gěi wǒ nǐ de bǐ jì běn diàn nǎo ma ?
Can I borrow your laptop?
nǐ shì shén me shí hòu lí kāi běi jīng de ?
When did you leave Beijing?
wǒ yào qù tú shū guǎn jiè běn shū
I'm going to the library to borrow a book.
wǒ mā ma měi tiān xí guàn liù diǎn bàn qǐ chuáng
My mother is used to getting up at half past six every day.
xiàn zài ,rén men hěn shǎo xiě xìn le
Nowadays, people seldom write letters.
Writing Practice Worksheet.
(1) Write the vocabulary interactively stroke by stroke online.
(2) Download copybook here.