Class Vocabulary and Writing
Let learn the key vocabulary of the unit here. Click the audio to listen and the stroke image to enlarge.
wǒ shì wǒ men bān zuì ǎi de
I am the shortest in our class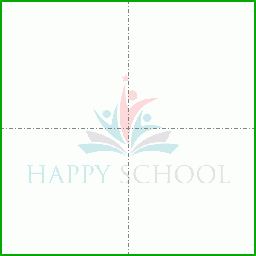 wǒ men bān yí gòng yǒu sān shí gè rén
There are altogether thirty people in our class.
wǒ men yào xué huì guān xīn bié rén
We should learn to care for others.
grade; performance; achievement
zhè cì kǎo shì nǐ de chéng jì zěn me yàng ?
How was your marks in this exam?
chú le tā wǒ méi yǒu bié de péng you le
I have no friends except him.
wǒ fēn bù chū shuí shì jiějie shuí shì mèi mei
I can't quite distinguish one sister from the other.
kuài kǎo shì le , nǐ fù xí le me ?
The exam is coming, have you reviewed it?
tā men liǎng ge de guān xi hěn hǎo
They two have very good relations.
suǒ yǒu bù hǎo de shì qing dōu yǐ jīng guò qù le
All the bad things has gone.
qǐng nǐ huí dá zhè ge wèn tí
Please answer this question.
tā jǐ hū dá duì le suǒ yǒu de wèn tí
He answered almost all the questions correctly.
nǐ dǎ suàn shén me shí hòu jié hūn ?
When are you going to get married?
qù liú xué de shí hou yào zhǔn bèi shén me dōng xi ?
What should I prepare for studying abroad?
nǐ nǚ ér xiàn zài jǐ nián jí ?
What grade is your daughter in now?